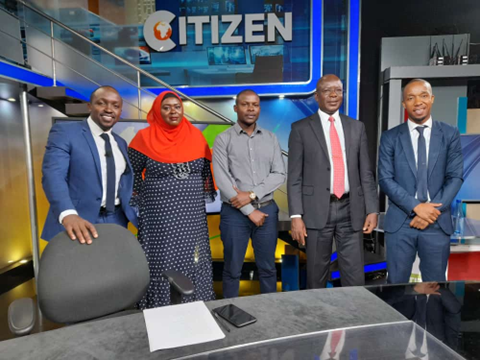 The involvement of youth in election violence in Kenya has been on an increase, a worrying trend as the country nears elections. Politicians from different political parties vying for various positions in the August 9th election have been accused of ferrying youth to political opponent's rallies to cause havoc and disruptions.
Speaking during an interview with Sema Na Citizen TVon Friday, afternoon, Halima Guyo, Project Officer, Crime Si Poa, cautioned the youth against being engaged in political violence due to the severe consequences that follow thereafter.
"Every electioneering year we witness tens of youth if not a hundred jailed for political-related crimes in Kenya. Already this year a couple of young people are behind bars for such crimes. This can be avoided. Youth must stand for peace and instead ask for manifestos that will help alleviate their lives," said Halima.
She further urged the youth to take time and know about individual responsibility and the long-term effect of anything they do. Adding that the youth should avoid being used to committing political violence that will hurt their future employability.
Young people should look beyond elections and the little money they are being given to cause violence. You will need to have good conduct and reputation when seeking job opportunities. Do not allow political acts to put you in the bad books of the Directorate of Criminal Investigations", added Halima.
According to Kenneth Kigunda, Crime Si Poa, Communication Specialist Political Analyst, there is a need for the communities to build cohesion amongst themselves and with law enforcement for a speedier resolution of conflicts emerging from the high political temperature in the country.
"In this elections period, we must be on the lookout for people intending to cause trouble. We also need to stop politicians from transporting violence across borders as we have found out that most of those who commit political mayhem don't come from the locations in which they happen," lamented Kigunda.
Crime Si Poa is currently holding community forums and paralegal training sessions under Acess to Justice Program in partnership with the criminal justice system across the major cities in Kenya to create awareness among the youth on ways to mitigate crime.